LINA SALEEM
jewellery design service for B2B customers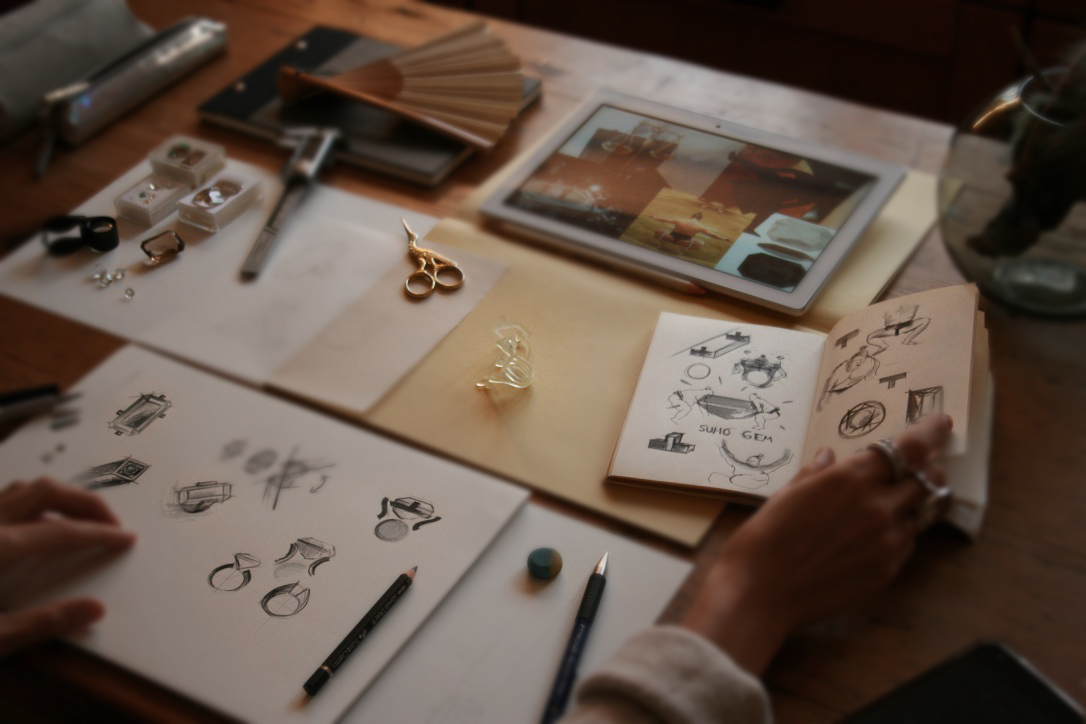 "Styles come and go. Good design is a language, not a style."
Massimo Vignelli
Are you looking for designs customised for your company?

Let us continue the design language of your company with fresh designs.
It is the perfect match of new 'out of the box' designs that in the same time follow your companies identity and language. I love challenges. Let us talk design!

There are always different needs and wants.
Depending on your time and goal there are three different ways and packages of designing I am offering:

1. fast & furious
2. existing forward
3. in depth with storytelling
Show & statement pieces with storytelling.
Let us begin the journey!

The art of storytelling is the key of taking your end-customers onto an adventurous journey.
It is like an inner cinema that invites to dream, to feel and to long for.
More than a simple marketing strategy, it is the soul that is blown inside a final piece of jewellery.

There are short stories, anecdotes or there is poetry. You decide what direction we aim for in the design process.